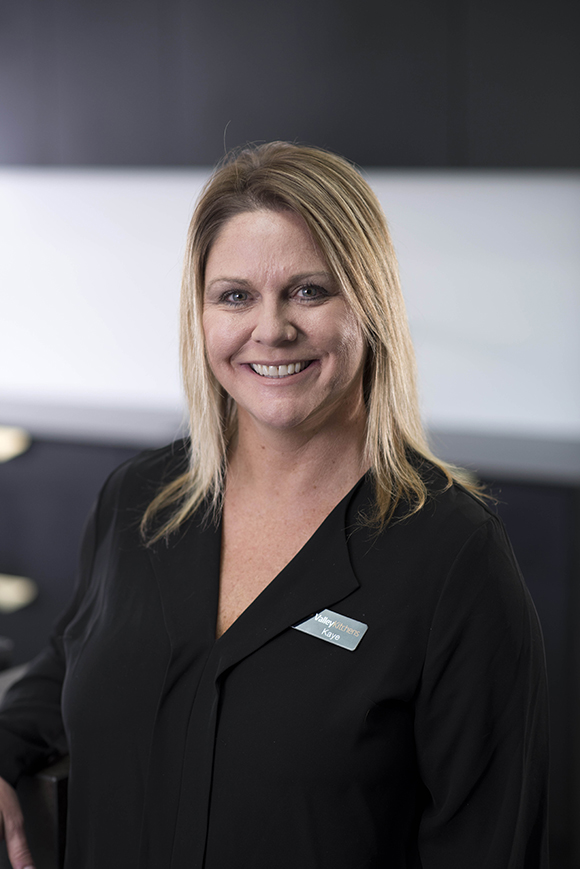 A rare gem in the world of kitchen design, Kaye is a one-stop wonder with more than 20 years of design experience, a remarkable eye for detail and the practicality and assuredness that comes from years of getting her hands dirty on the factory floor as a kitchen manufacturing tradie.
She also knows that when it comes to kitchens, customer service is what counts. That's why she's as passionate about loving every design that passes through her fingertips as much as she would if was her own! And, as a multi-award-winning kitchen designer, Kaye can work her magic just as deftly on a blank canvas or an existing space.
Her warm and friendly personality means all her clients are more than happy to put their trust in her to find them the optimal design for their kitchens.
'I love guiding people through the design and the style process to help find the best solutions for the little challenges all kitchens throw at us,' Kaye says.
'My philosophy around kitchen design is creating the perfect balance between practicality and functionality. I want everyone to have a unique space that reflects their lifestyle – a place they can live happily and comfortably in with their family for many, many years.'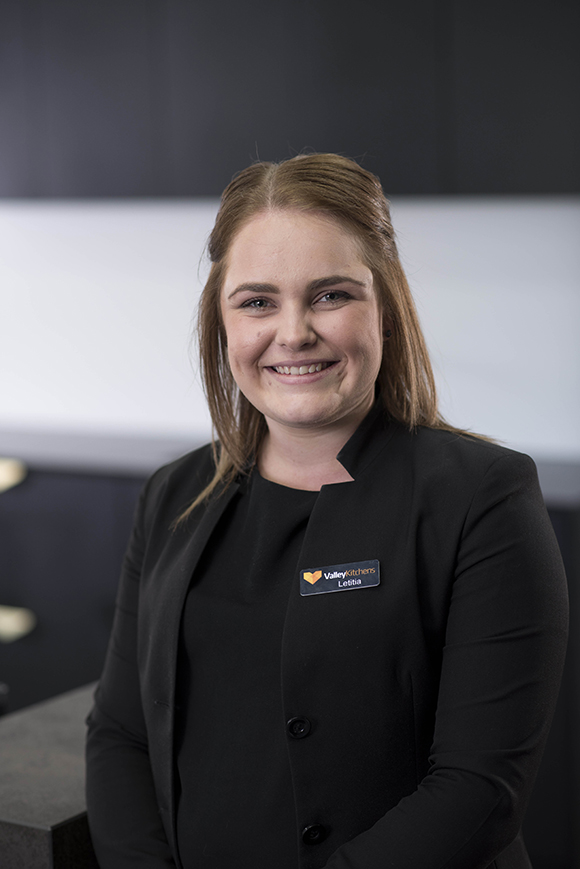 The minute clients meet Letitia they feel the warmth of her bubbly personality and become instantly relaxed and at ease in her clever, clever design hands.
Her love for cooking means she knows exactly how a kitchen should flow from
top to bottom to make it a safe and comfortable space to work in. With an engaging
design approach that combines her stylish flair and her attention to detail, a 'Letitia kitchen' not only always looks great, but also delivers the special little modern touches for functionality and practicality.
Letitia's dedication and passion, combined with her manufacturing experience, means she always goes above and beyond to deliver the best customer service, putting her heart and soul into achieving the ultimate result for her clients every time.
'My philosophy is always to treat people how I would like to be treated,' she says. 'I so love helping people make all the right decisions to enhance their kitchen spaces for years to come.  A modern and timeless design always amazes people and gives them the perfect space to cook and create memories to be treasured as time goes by.'